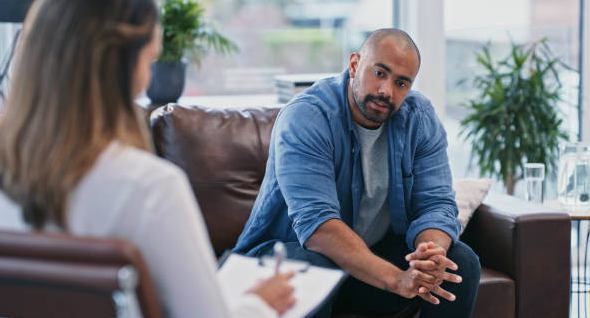 23 Jan

Mental Health – Talking With People Can Help
What Does Mental Health Mean?
Having your physical health in perfect condition is not the only thing that is important for you. Your mental health and physical health are both equally important. Mental health is important throughout your life, even from childhood since it shapes how you think, feel and act. Mental health involves our social, emotional and psychological well-being. Depending on the environment that you are in, it has an effect on your mental health as well and many other factors too. This is all about the way that you feel about yourself and your ability to manage your feelings and how you can overcome the challenges in your life. To improve your mental health, there are many ways that can help you in improving but the one that helps the most is talking to someone about what is going on
Types of Mental Health
There are many mental health or mental disorders which have been identified by healthcare professionals. The main types of mental disorders are,
● Eating disorder
● Depression disorder
● Anxiety disorder
● Bipolar disorder
● Schizophrenia
● Personality disorders
If you feel that either you or someone you know is having difficulties with handling their mental health, then you can seek the right help with us at Wellness Advice. It is always best to seek help from the professionals and talk it out with them, instead of trying to manage it on your own. Talking with a person will help you more than you think.
How You Can Improve Your Mental Health?
There are ways where you can improve how your mental health is, as we mentioned before. Anyone can experience problems related to emotions or mentally even, it is upto yourself to set your mind or to talk with someone who can help you deal with it. There are ways that you can use to make your mental health better where you can enjoy your life much more. They are,
● Staying active and getting regular exercise
● Taking some leisure time for yourself
● Appealing to your senses
● Having a healthy diet which can improve your mood
● Talking to someone
When improving your mental health, you should get help from the healthcare professionals where they would give you the best advice on what to do or how to piece together your thoughts.
For more information or advice onwhat you should do:

Visit us at https://wellnessadvice.ca/